37.8K

Spring Hikes in Southeastern Idaho

by endovereric
first
prev
1
next
last
Add Location
1.0-1.3 mi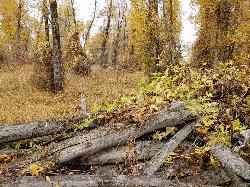 Rexburg, Idaho
7.2 miles SW of Rexburg, Idaho
This is the old site of the Lorenzo Boat Launch, which has moved to the other side of the river a little further downstream. This spot sees very little traffic. There are beautiful, yet primitive trails along the river and a well hidden lake. There is a lot of marsh ground and the falls colors are amazing. The trails drawn on the map here are partial. They can be followed further and likely connect to form a loop. If you know the rest of the trail, please let us know.
Paintball Field
Great natural boundaries; There's a river on one side and a dry bed on the other. On one end, it drops down and then becomes sparse. On the other end, there's a fence with nice walk-in gates. There's a dry creek bed that runs through it to one side that gives it a good amount of variety. There's quite a bit of undergrowth and even a couple of nice big man-made stick barriers toward the middle of the field.
When the construction started on the Thornton exit, they blocked off the parking lot on the West side. They built a new parking lot on the East side across the tracks and a trail underneath the bridge and road. You have to haul your stuff now but there is still access to an awesome field.
Full Listing
Airsoft, Hike, Paintball
Added on 12 Oct 2018
5.6-8.3 mi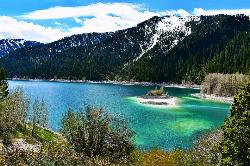 Irwin, Idaho
4.4 miles E of Irwin, Idaho
Palisades Creek Trail is located about 50 miles southeast of Idaho Falls and about 60 miles west of Jackson Hole WY in Swan Valley Idaho. The four mile hike up to lower Palisades Lake or the 6.2 mile hike to Upper Palisades Lake (elevation 6800 feet) provide some of the best mountain views in the Swan Valley region. Palisades Creek Trail is well maintained and can be used only by hikers, backpackers or horses as it is in the Palisades Wilderness Study area. If you choose to hike up to Upper Palisades Lake, two miles above Lower Palisades Lake you have to leave Palisades Creek trail and turn up Waterfall Canyon Trail and it is just a short distance up Waterfall Canyon. The upper lake typically has better camping because sites at the lower lake fill up sooner.
Both lakes were formed ages ago when giant landslides came down the canyon and blocked the creek. If you scan the mountain walls you may see mountain goats. It is 4 miles to the lower end of the lower lake.
Trail Map courtesy of SnakeRiverMountainBikeClub.com
Full Listing
Backpack, Camp, Hike, Horseback, Mountain Bike