Choose From
Over 20

Outdoor Activities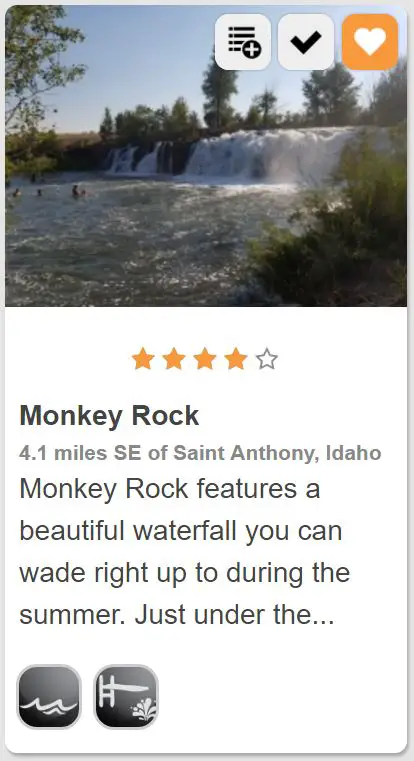 Organize All Your Favorite Places
Save your favorites

With one tap or click you can save a favorite location for later. Then it's easy to just look at your favorite places.

Log your adventures

Easily keep track of all the outdoor locations you've been to with the click of a button. From there, it's easy to jot down comments or even write a review. Then view your travel log to reminisce about all the amazing places you've been.

Collect them all with custom lists

Need somewhere to collect places you want to hit up this season? How about places you may want to go on your next trip or even a bucket list? It's easy to make a custom list and fill it up.
Get Your Free Account
Here's some of our favorite locations
Check out some of our users' collections
What are you waiting for?