first
prev
1
next
last
Add Location
4.7 mi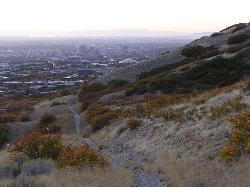 Salt Lake City, Utah
2.1 miles N of Salt Lake City, Utah
Bonneville Shoreline Trail is a great place for hiking, biking, and trail running. It stretches from North Salt Lake to Parley's Canyon. The trail follows the shoreline of ancient Lake Bonneville. 
There are multiple trailheads to choose from. The City Creek trailhead (which is at the bottom of City Creek Canyon) can take you to North Salt Lake. Distance is about 5 miles.
You can also take the City Creek trailhead and follow the trail for about 7 miles into the foothills. It crosses paths with the Bobsled trail which is a very steep slope that will take you right into the city.
Full Listing
Hike, Mountain Bike
Added on 8 Jun 2017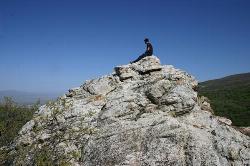 Bountiful, Utah
2.9 miles SE of Bountiful, Utah
The Mueller Park Trail is a great year-round trail that's almost right off the road. It's considered moderate difficulty. It's a gradual grade with beautiful views. It's a popular trail in the summer so be prepared to move over for other bikers and hikers. The trail is generally wide enough for both.
Length:
13 mile round trip
3.6 mile to Elephant Rock
This is a very popular out-and-back ride, for good reason. It's full of smooth buff singletrack out of the city, with fast, flowy turns coming back down. It's steady, light-to-moderate climbing the whole way up to Rudy's Flat, with some minor technical sections in the upper half. Courtesy of MTBProject.com
This is a great little up and back route. You'll climb just shy of 2,000 feet over 6.5 miles, but it seems like less. You'll know you've reached the top when the trail levels out in a clearing. If you want to do a loop, you can continue on. The trail will drop more steeply than going back the way you came. However, there will be a few miles of road back to where you started. If you turn around, you reap the reward of the fast, flowy downhill back to your car. It's best to do this at an off-peak time as this is a popular trail and you may not want to interrupt that very fun downhill by all the necessary yelds to uphill riders. If you want to get most There is lots of vegetation along the way and the trees throw lots of color in the fall. Courtesy of Singletracks.com
Full Listing
Cross-country Ski, Hike, Mountain Bike