947

Campsites Close to Civilization

by jamiegarrard
first
prev
1
next
last
Add Location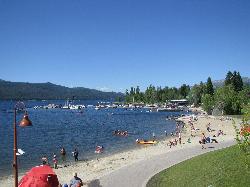 McCall, Idaho
10.4 miles NE of McCall, Idaho
McCall is a beautiful resort town located in western Idaho, two hours north of Boise. It's feautures a multitude of activity of activities in both the Winter and Summer months, including: swimming, hiking, camping, biking, kayaking, canoeing, backpacking, snowshoeing, skiing, and sledding.
Summer Activities:
Beautiful and cold swimming holes in the forests around McCall. For details...Courtesy of swimmingholes.org
Box Lake Trail: this is an moderate - advanced, 7 mile, out-and-back trail. The first hour or so of the trail has steep terrain. The trail leads to an isolated lake with gorgeous views. This trail is dog friendly.
Pondersosa State Park: just east of the Payette Lake, Ponderosa State Park features a myriad of an activities. There are hikes for all skill levels; some of the most well-known are Meadow Marsh trail, Lily Marsh trail, both are shorter trails, great for families with children. The Ponderosa State Park Big Loop is a more moderate trail that spans 6 miles in its entirety. The park also has several mountain biking trails such as the Peninsula biking trail, Fox Run biking trail, and Huckleberry Bay biking trail. On some of these trails you can find huckleberry bushes that are free for the picking. Additionally, there are many places to camp and picnic within the park.
Payette Lake: a beautiful spot to swim, boat, kayak, canoe, paddleboard, or sit and enjoy the scenery.
Winter Activities:
Ponderosa State Park: the trails in this park transition from hiking trails in Summer to nordic skiiing and snowshoeing trails in Winter.
McCall Winter Carnival:

During Carnival, enjoy famous snow sculptures, Torchlight and Mardi Gras Parades, live music, daily events spanning everything from comedy shows to art auctions, snowbike races to the Monster Dog Pull and much more. Courtesy of mccallchamber.org
Full Listing
Backpack, Camp, Canoe, Cross-country Ski, Hike, Kayak, Mountain Bike, Sled, Snowshoe, Swim
Added on 18 Jul 2018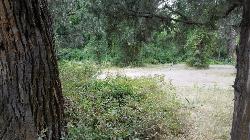 Ririe, Idaho
8.5 miles E of Ririe, Idaho
Wolf Flats is a completely free, dispersed, undeveloped camping area with 25 locations to camp. Some areas are large enough to accommodate groups of 50 people.
Full Listing
Camp
Added on 14 May 2018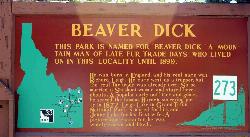 Rexburg, Idaho
5.7 miles W of Rexburg, Idaho
Beaver Dick is a park 4.5 miles west of Rexburg, Idaho on Hwy 33. It's a 9.5 acre park that passes next to the west bank of the Henry Fork of the Snake River; it's a popular place for swimming, fishing and other water activities such as boating and canoeing.
Within the campgrounds, there are fire pits, pavilions for social events and gatherings, bathrooms and a playground for the kids. It almost makes for good rounds of walks around the outskirts of the Snake River while enjoying the scenery.
History:
The park was named after an English-American named Richard Leigh. He was reportedly given the moniker "Beaver Dick" by LDS president Brigham Young for his beaver trapping abilities. As a young boy, he left England and moved to the United States to make a living as a fur trapper and eventually, fought in the Mexican war at 17 years old. He traveled throughout the Teton laying traps for beavers for fur, hunting and mapping out the Fire-Hole [Yellowstone Park], Jackson Hole and west of the Tetons in his journal. He became a fluent speaker of the Bannock and Shoshone language, met and married a native American woman named Jenny and had 6 children. The family adopted a child that contracted smallpox; the family of the child died. The family, including the adopted child, died of smallpox and Beaver Dick survived. He later remarried to a Bannock Indian named Susan Tadpole in 1979 and had 3 children. He lived the rest of his life as a mountain man but in 1899, he passed away of a serious illness and was buried beside his family overlooking his ranch in Rexburg, Idaho. He will be remembered as a skilled hunter, trapper and an expert in exploration and settlement of the Tetons, guiding travelers and explorers throughout the mountain west.
Tips:
-Bring water; there are no water fountains
-Bring life jackets in case of strong water currents during swimming
-Beaver Dick is open 7 days a week
-Make camping reservations in advance; first come, first serve
Camping Fees:
- $5 a night or $15 for all 5 day/night stays
For reservations, information, questions or concerns:
-Phone number: (208)-356-3139
-Website: https://www.co.madison.id.us/departments/parks-recreation/30-beaver-dick-park
The use of this field for playing paintball is now prohibited. Please take better care of the fields we are permitted to use.
Full Listing
Camp, Canoe, Disc Golf, Swim
Added on 12 May 2018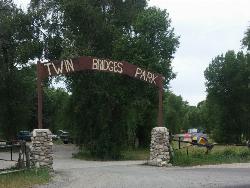 Rexburg, Idaho
10.5 miles S of Rexburg, Idaho
Twin Bridges is a campground 12 miles South East of Rexburg on S. 600 E. It is maintained by Madison County Parks Department. It is a 27 acre park of pristine land rich with wildlife on the Snake River. The park is located between two bridges (from which it gets its name) has two entrances and has the rules that are posted at both the entrances. There are abundant camping spots with large trees for shade. The North, West, and East sides are surrounded by BLM ground that offers hunting, hiking, and site seeing. Camping is $10/night or $40/night for 5 sites. Camping is limited to 5 days in a 30 day period. The park is a dry park so pack plenty of water. Any camp or vehicles left unattended for more then 48 hours will be towed or taken down at owner's expense.
Full Listing
Camp, Canoe
Added on 13 Jul 2017
Rigby, Idaho
2.0 miles N of Rigby, Idaho
Rigby Lake has long been a favorite swimming hole for those in the area. The county has taken it well under its wing and made it a buzzing spot on any warm summer day. Along with the long standing bathroom facilities and volleyball court, there is now two playgrounds. The beach has been extended along almost the entire South shore and is now covered with sand perfect for sand castles or even burying kids in the sand. There are two floating docks on the West end of the lake that are great for jumping into the water. One of the docks even has a slide that will drop you out over the water for a small splash. There's often a food truck parked there now as well. There are several pavilions big and small and a campground on the North end of the lake.
There are bouys that divide the safe swimming zone from the open water where you'll find plenty of canoes, kayaks, and paddleboards.
The lake, parking lot, facilities, and surrounding area is now fairly well maintained. To maintain everything, there is a $6.18 per vehicle access fee or you can buy a season pass for $30 (As of 7/6/2017).
When the lake drains and/or freezes in the winter, this is also a great spot to go sledding. There is no fee to park here in the winter.
Full Listing
Camp, Canoe, Dive, Kayak, Sled, Swim
Added on 13 Jul 2017
0.8-1.3 mi
Rexburg, Idaho
5.0 miles NW of Rexburg, Idaho
This is a pretty popular campsite that fills up pretty quick on busy weekends. Campsites are fairly spread out and there is no official donation box (as of July 2015). A couple of the campsites have picnic tables and there are several rock fire rings. There's also a restroom next to each boat ramp.
It's a popular put in and takeout spot on the river with two boat ramps, one on the creek and one on the river. There's also a pretty good spot to take out innertubes just under a mile downstream from the boatramp that's on the river, yet the boat ramp and takeout are only about 1000 feet away from each other which makes it really easy to do over and over again. There's another put-in further upstream that will almost double your float but also significantly increase your walk back. It's a pretty slow easy float and the water isn't super cold.
This used to be a popular spot for paintball which is now prohibited. Please take better care of the paintball fields we are permitted to use.
Full Listing
Airsoft, Camp, Canoe
Added on 13 Jul 2017
0.6-2.0 mi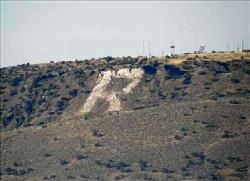 Menan, Idaho
4.5 miles N of Menan, Idaho
The North Menan Butte is more commonly known to the locals and college students as R Mountain. Many kids know it better as Ou'R' Mountain. The butte is a rare and unique geological area and provides a great volcanic hike.
There's a paved parking lot and a vault toilet at the West trailhead. The first few hundred yards are well-maintained gravel and sand paths and the further you get, the less defined the trail gets, though it is relatively easy to find and follow. The switchback trails (South and West) are marked by sections of log fences. Towards the top of the West switchbacks, there's a chain handrail. It gets a little steep so you'll want some shoes with some grip. The sand on the rock makes it pretty slippery in the steeper parts. You'll get better grip after a good rain. Once you get up to the top, there's an informational placard. From there, it's easy to hike the rim and get an awesome view of the valley including Rexburg, Henry's Fork, and the Snake River.
It's a great hike for a small family or just a quick hike for a date. Even going up the West switchbacks and around rim, including the 'R', and back down the same way is only 3.5 miles (longest route) so you can do it pretty quick if you want. There's so much to look at that you could also spend hours climbing rocks, exploring caves, and playing around "The Ampitheater". If you just want to get to the 'R' as quickly as possible, you can do the hike in as little as 2 miles roundtrip.
Distances:
West trailhead up the face to the rim: 0.5 miles
West trailhead up the switchbacks to the rim: 0.75 miles
West trailhead, from reaching the rim to 'R': 1 mile
South trailhead to the rim: 0.3 miles
South trailhead, from reaching the rim to 'R': 0.75 mile
Through the caldera: 0.6 miles
Around the rim: 2 miles
Rim to 'R': 500 feet
There are no fees. Camping is allowed up to 5 nights but fires must be in an elevated fire pan and all the ash must be packed out.
Posted regulations:
No motorized vehicle use
Discharging of weapons or fireworks is prohibited
Open fires are permitted only with an approved elevated fire pan and ash removal
Burning pallets, tires, wire, plastic, glass, metal, magnesium, or hazardous material is prohibited
Cutting or damaging vegitation is prohibited
5-day camping limit
Full Listing
Camp, Cave, Hike, Mountain Bike
Added on 7 Apr 2017